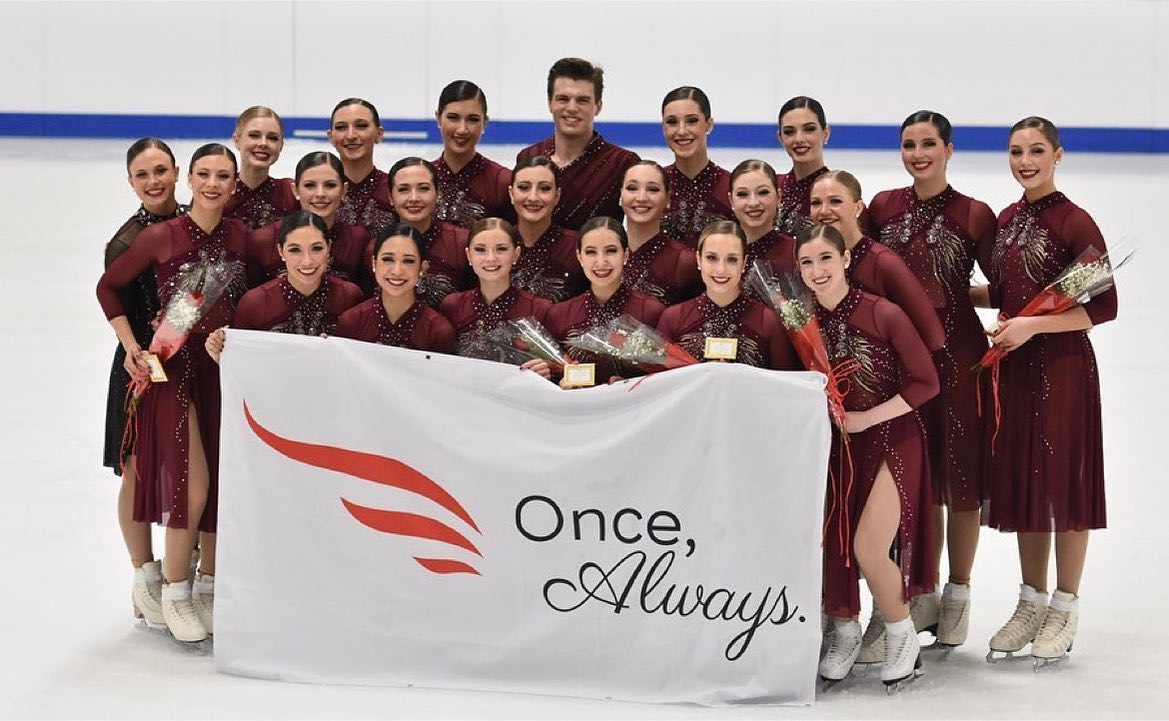 We are excited to welcome our newest members to the Once Always society! Members #364-#370 were introduced last night at @haydensynchro final exhibition of the season. We are so proud of our 7 new skater and all of the hard work they have put in.
This year we also welcomed our second ever legacy skater Elly Monaco (#368) and her mother Anna Monaco (#64).
Congratulations to our new members!
We are looking forward to our final practice before we leave for Colorado! #