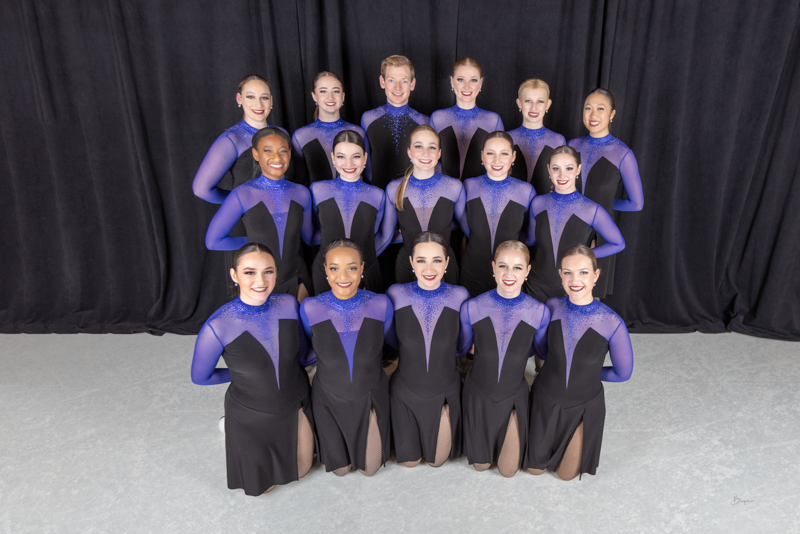 2021 – 2022 Hayden Select Academy
Head Coach: Lee Chandler
Choreographer: Saga Krantz
Assistant Coach: Ashley Tomich
---
Hayden Synchro's newest team, Hayden Select, will represent HSST in the new ISU Senior Elite 12 division. Saga Krantz, HSST's Director of Synchronized Skating, is excited about the opportunity to expand the discipline of synchronized skating.  "We have chosen a team of strong senior level skaters to perform in the new Elite 12 division. They are a dedicated group of talented athletes. I call them our trailblazers who are committed to help push the sport forward," said Krantz.
Hayden Select's inaugural team has 17 skaters. They range in age from 17-25, with hometowns in California, Delaware, Massachusetts, Maine, Maryland, Michigan, New York, North Carolina, Pennsylvania, Virginia and Spain. Most of the skaters attend Boston area colleges and universities.
In the 2021-22 season, Hayden Select plans to exhibit their 4 minute senior level well-balanced free skate program at select competitions including the U.S. Synchronized Skating International Classic in January 2022 and U.S. Synchronized Skating Championships in March 2022.