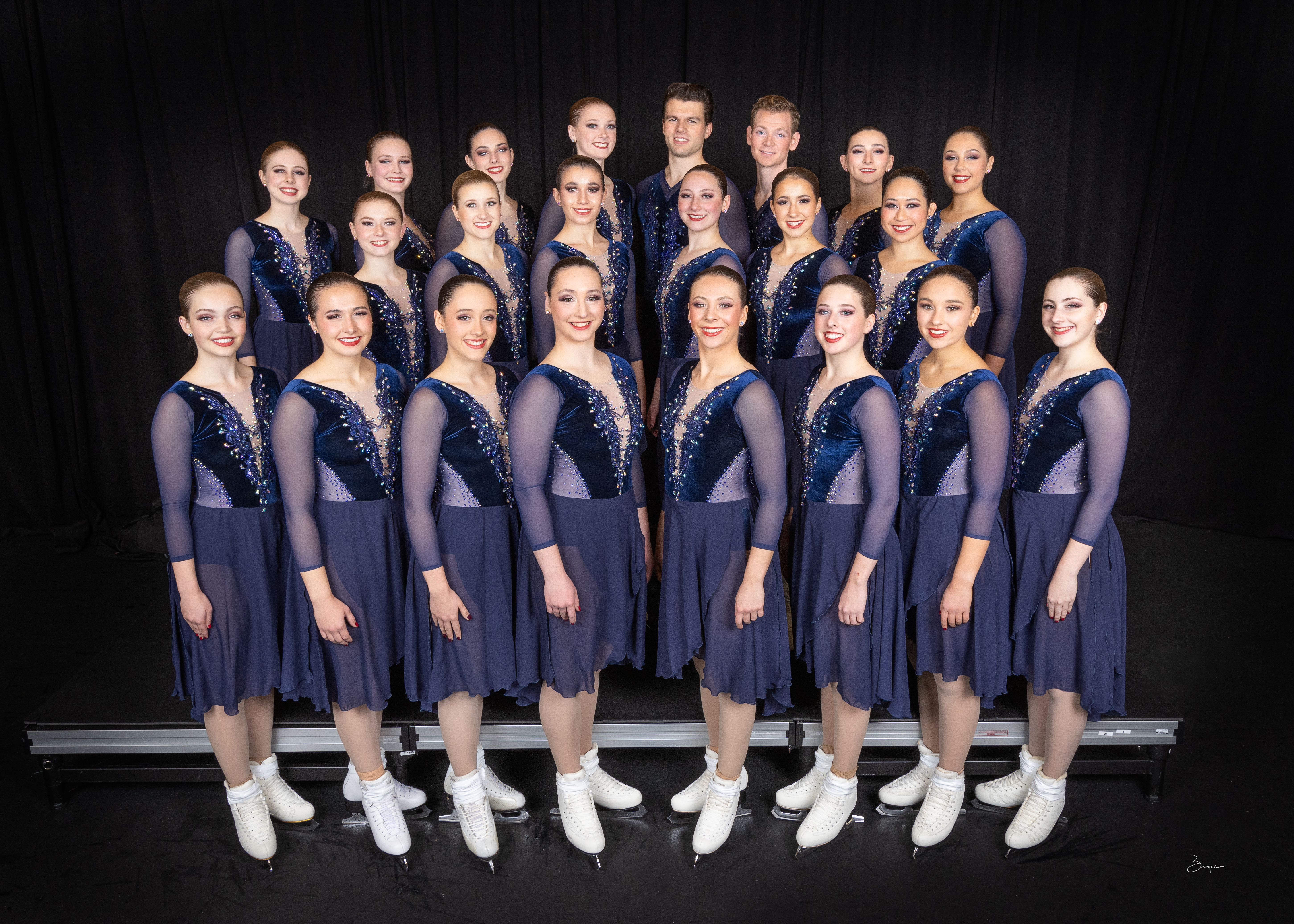 2023 - 2024 Haydenettes Academy
Head Coach:  Saga Krantz
Assistant Coach: Lee Chandler & Ashley Tomich
---
Hayden Synchronized Skating's senior-level athletes, the Haydenettes, compete at the highest level of figure skating both nationally and internationally. The 30 time U.S. National Champions and 5-time World Bronze Medalists are currently the most decorated U.S. team, and they work passionately to maintain their status as one of the top-ranked synchro teams in the world. The Haydenettes have represented the United States at every World Championship since its beginning in 2000, and their most recent U.S. Championship (in 2023) was their thirteenth consecutive one.  
The 2023 - 2024 Haydenettes Academy team members range in age from 17 to 23 with hometowns in Connecticut, Illinois, Maryland, Massachusetts, Missouri, New Jersey, New York, Nevada, Pennsylvania and Virginia. Most attend high school, college, or university and some also work in addition to their training schedules. What they all have in common is their desire to share their love of synchronized skating.
The team's accomplishments make the Haydenettes sought after for team appearances, exhibitions, and corporate events. The team has appeared multiple times on NBC's TODAY show live from Rockefeller Centre and at The Holiday Tree Lighting at The Pond at Bryant Park televised by CBS-TV. They are also privileged to participate annually in An Evening With Champions - a figure skating exhibition to support cancer research and compassionate patient care at the Dana-Farber Cancer Institute.
Each season, the Haydenettes work to earn assignments to represent the United States as Team USA at International Skating Union-sanctioned competitions, and they have competed throughout Europe and in Asia.