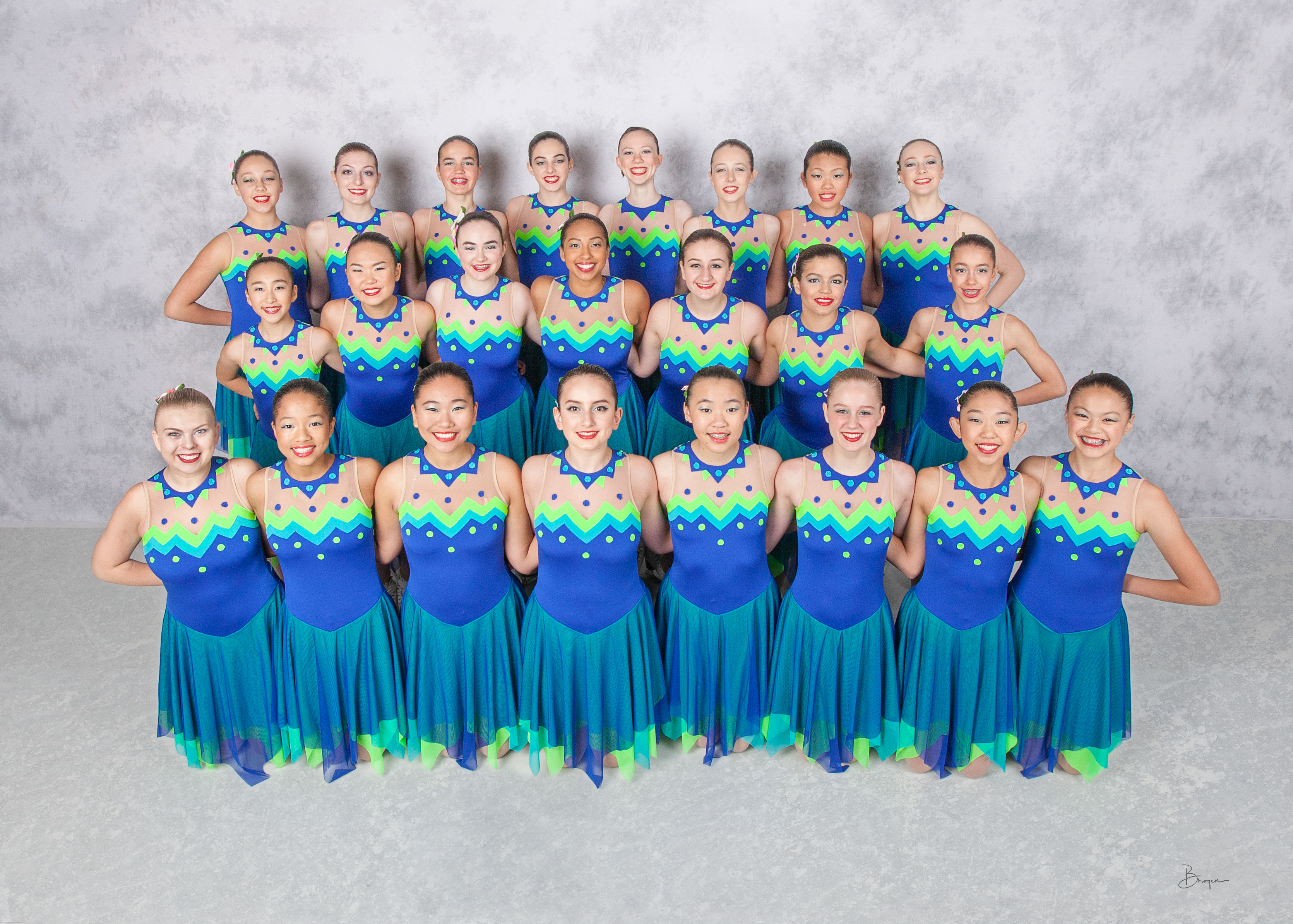 Sophia Carney, Alethia Chan, Katie Chen, Anna Chong, Gabriela Cicala, Elissa Daniel, Maxime Ernst, Isabel Garcia, Rebecca Gerfen, Emma Gruber, Catalina Lazzarino, Megan Lemieux, Alannah McShine, Elly Monaco, Wendy Ni, Abigail Pickar, Yvette Roos, Ashley Sapiente, Jillian Schmottlach, Christina Seremetis, Julien Song, Jia Waterman, Samantha Wong, Heidi Yang, and Sophia Ying.
---
Head coach:  Erika Hoffman
Free skate program: Moana
---
Hayden Synchronized Skating's intermediate-level athletes, the Star Mates, compete both regionally and nationally. They are the 2018 Eastern Sectional Bronze Medalists and finished fifth at the 2018 US National Championships. Star Mates athletes range in age from 12 to 18 and have hometowns in Massachusetts, Rhode Island and Connecticut. Each season, it is the team's mission to earn medals at Sectionals and Nationals while perfecting the skills necessary to move up to teams in the novice or junior divisions. The Star Mates give back to the community through volunteer work and have participated in charitable fund raisers both to fight Ovarian Cancer and to support the Jimmy Fund.